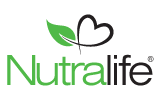 Nutralife Food Supplements
Nutralife is a wide range of dietary supplements brand which are developed and manufactured under strict GMP compliance owned by EIG Canada. All the raw materials used for the manufacturing are tested for international quality, purity and efficacy.


Skin Care Products
One of the skin aging culprits is decreasing the body's ability to make natural proteins named collagen that needs to keep skin firm. With less collagen, the skin loses its resilience and elasticity. By the way, the skin's ability to retain moisture will be lost as skin gets older.
About us
Established in 2006 and headquartered in Toronto, EIG Canada is committed to developing high-quality and cost-effective nutraceutical, cosmeceutical, and pharmaceutical products that enrich global health.
We are supported by FIC Global, our parent company with over 25 years of experience in leading international business organizations. Our strategic partners provide us with experienced professionals in technical consulting, regulatory submissions, marketing, sales, distribution, and sourcing in domestic and international markets in the domains of nutraceuticals, cosmeceuticals, pharmaceuticals, and API's.
With a committed team and an annual group turnover exceeding 300 million USD, we are an emerging force in international markets, and are gearing towards global expansion with new products and partnerships.